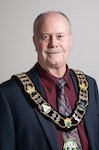 Welcome to Petrolia – "HOW CAN WE HELP YOU?".
Petrolia is a welcoming, progressive, and independent community soon to celebrate 150 years. Although we look back with pride on our history in Canada's Oil Industry, we look forward with optimism as our team of dedicated administrators, committed volunteers, and friendly residents work together to serve you.
Our town offers exceptional health care services – the Charlotte Eleanor Englehart Hospital, the Family Medical Centre, family physicians, specialists, and additional health care professionals. A variety of educational choices are available for our young people – three elementary schools including a French Immersion option, and a secondary school offering a unique scholarship opportunity. Recreation and sport play important roles in the lives of Petrolia's residents and guests. Facilities include Greenwood Recreation Centre, the YMCA, hiking trails, and vast areas of manicured parklands.  Petrolia is home of Victoria Playhouse, a performing arts centre renowned for its world-class entertainment.  I encourage you to explore the variety of downtown businesses that promise to offer an enjoyable shopping experience.  Should you choose to extend your visit, Petrolia offers distinctive overnight accommodations – bed and breakfasts, air B&B, and in the near future, a hotel in the downtown area.
I invite you to come and discover Petrolia.  It is our pleasure to serve you.
SMALL TOWN, BIG HEART, GREAT PEOPLE!
R. Brad Loosley
Mayor
Town of Petrolia
RESIDENT NOTICE & ADVISORY