The Petrolia Farmers' Market
Welcome to our Petrolia Farmers' Market in the heart of beautiful downtown Petrolia. We can be found directly behind the Petrolia Library.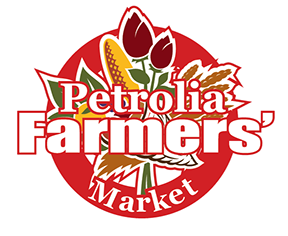 We invite you to come and spend your Saturday mornings at one of the best farmers' markets in Lambton County. You will find a wide variety of local, home grown products.
Get Real, Get Fresh, Get Local at the Petrolia Farmers Market Saturday morning from May to October – 7:30 a.m. – noon.
SATURDAY MARKET
Saturday Fillable Vendor Application Form 2023
Vendors Package Rules and Regulations 2023
---
Special Dates
2023 – First Day for the Season – May 20, 2023
2023 – Grand Opening Party – May 27, 2023
2023 – Closing Day – October 7, 2023
Every Saturday (May to October) from 7:30 a.m. – noon
For more information please contact: Leah Belan
---