COMMUNITY WELL BEING MASTER PLAN AND EXECUTIVE SUMMARY
Health Hub Report available here: Health Hub Final Report
If you wish to have a copy of the Health Hub Report, please visit Town Hall or send an email to mpearson@petrolia.ca
---
Emergency & Health Services
In case of Emergency CALL 911
Charlotte Eleanor Englehart Hospital: (519)882-4325 (switchboard)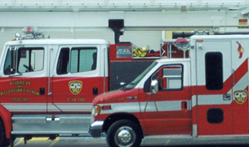 ---
C.E.E. Hospital
For over 100 years, Charlotte Eleanor Englehart Hospital has been the heart of health care in Petrolia and Central Lambton County. The tireless devotion of its staff to the care of area residents mirrors the community's compassion and its commitment to the hospital's legacy. Charlotte Eleanor Englehart, the young wife of Jake Englehart, oil man and a founder of Imperial Oil, bequeathed their magnificent home to the town to be used as a hospital. What began as a small 11 bed hospital has grown into a modern 41 bed facility that serves the needs of Petrolia and surrounding communities.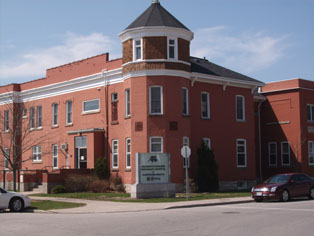 Charlotte Eleanor Englehart Hospital has birthed hundreds and hundreds of babies; tended to the sick; saved countless lives and offered comfort to anxious families. It successfully fought off closure and, in the face of changes to the delivery of health care, has stood up for its role as a symbol of a refuge for the sick and a reflection of the resilient and determined nature of our community.
Click here to visit the Bluewater Health Website.
---
Central Lambton Family Health Team
The Central Lambton Family Health Team (CLFHT) will soon mark its second anniversary. In the short time that it has been in our community, it has greatly advanced our vision of making Central Lambton County the model for rural health care. The team was recently presented with the Bright Lights Award from the Association of Family Health Teams of Ontario for its innovative program "to improve health for people with mental health challenges." The CLFHT is an inter-disciplinary, patient-first approach to health and wellness that brings together our Family Physicians with allied health care professionals such as a Nurse Practitioner, Social Worker, Pharmacist, Dietician, Chiropodist, and Nurses, with specialties in mental health, chronic disease treatment and health promotion, and a Physician Assistant. The Team is also linked to Psychiatric Specialists and a Dermatologist. Please visit our
website
to learn more.
---
Doctors for Petrolia
This committee was formed in early 2011 to provide support for our local doctors who, until then, had been doing doctor recruiting themselves. The committee, which was initiated by Charlotte's Task Force for Rural Health and is now a committee of the Central Lambton Family Health Team, is composed of volunteer residents from the CEE Hospital catchment area, representatives from Health Force Ontario, Bluewater Health and the Central Lambton Family Health Team. In a short period of time, with generous incentives from the CEE Hospital Foundation, and support from the surrounding municipalities, the committee has achieved remarkable success in recruiting and retaining physicians for Central Lambton. In addition to their family practices, these doctors will work regular shifts in CEE Hospital's Emergency Department. The committee believes strongly that with exceptional educational opportunities, entertainment experiences second to none, and fitness, health and wellness facilities available to our residents, Central Lambton is an ideal location for a young doctor looking to set up a family practice. Please visit our
website
to learn more.
---
The Pat Mailloux Eye Centre
The Pat Mailloux Eye Centre is located at Charlotte Eleanor Englehart Hospital (CEEH). Located on the 1st Floor of the Petrolia facility, the Centre enables patients from Sarnia-Lambton to have surgery and follow-up care close to home with minimal travel and a shorter wait time. The new Centre has been designed specifically with the cataract patient in mind using the most current equipment and practices.