We are an active town! We have the Petrolia YMCA which boasts two pools, a Wellness Centre, Gymnasium and ample outdoor space. We also have an arena with an ice surface perfect for hockey, skating, and all kinds of indoor sports! There all baseball diamonds, soccer pitches, a golf course nearly as old as our town, and much, much, more!
Get out there, and get active!
---
Petrolia YMCA
The Petrolia YMCA is located at 360 Tank Street and is operated by the Town of Petrolia Community Services Department. The building, which has been in operation since late 2006, is a gem to a community the size of Petrolia. This multi-use facility features two indoor pools, wellness centre, gymnasium, meeting rooms, child and youth programs and a seniors program for both body and mind. The Petrolia YMCA is suitable for various sized groups.
Wellness programs are offered daily and may be part of a membership.
Rates, Memberships and Rentals vary depending on specific needs. For more information, prices and availability call The Petrolia Y at (519) 882-2232.
Please CLICK HERE to visit their website.
---
The Greenwood Recreation Centre / Arena
The Greenwood Recreation Centre / Arena is located on the grounds of the Petrolia and Enniskillen Agricultural Society and features a full size ice pad as well as a multi-use room and two kitchen areas. During the summer the Arena offers ample floor space for large functions. Other than "Ice Sports" the Arena is a great location for meetings, parties (large or small), sporting events, receptions and special occasions. The size of the facility make it ideal for catered and licensed events. Our Arena is fully accessible to all ages and abilities.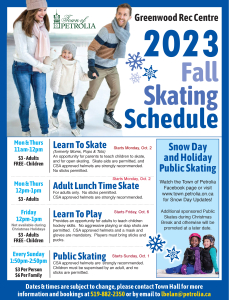 ---
Petrolia Minor Sports
Click the team logos below, to find out more about Petrolia Minor Sports!
---
Kingswell Glen Golf Club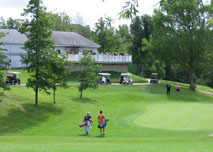 Kinswell Glen, the second oldest golf course in Canada, is a challenging 18 hole golf course open for green fee and tournament play. The golf course is unique in that the back nine was opened in 2001 within a newly developed residential subdivision (Glenview Estates), but the front nine was built in the 1890's! Both nines are distinctly different from one another, offering a variety of hole designs and individual challenges.
The course's history is linked to the petroleum industry that started in the area well over 100 years ago. There are still some abandoned oil wells and historic pump rigging visible on the course.
Phone: (519) 882-0860
Website
---
Petrolia Bluewater Taekwondo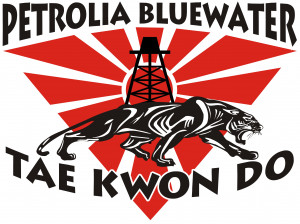 Petrolia Bluewater Taekwondo has been a part of the Petrolia Community for over 30 years. We offer Taekwondo lessons to individuals starting from 4 years old. Our classes run 5 days a week for both beginners and advanced students. We also offer a self-defense class (for those over 15 years of age).
For more information please call (519)882-3523 or email petroliabluewatertkd@gmail.com.